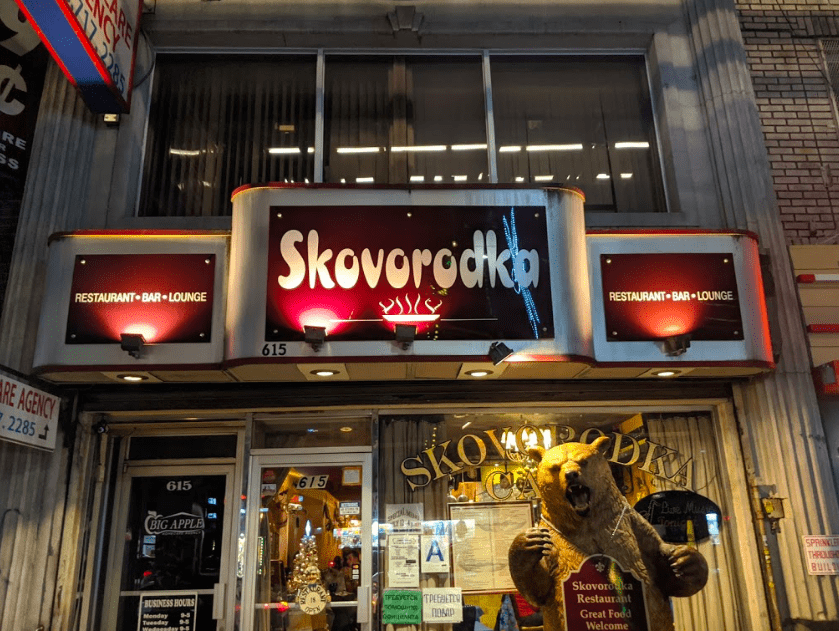 Skovorodka, Traditional Russian cuisine is the focus of this stylish restaurant with live music on weekends.
Authentic Russian food and a variety of international dishes. Reasonable prices. The most delicious food in Brooklyn.
We only use the freshest ingredients and all of our dishes are made to order.
Great lunch specials.
Banquet menu.
Catering for all occasions.
The colorful Eastern European home-style cooking here is of quality and the mood has a completely authentic, late 20th Century vintage charm. The kitchen turns out traditional Russian and Ukrainian favorites — like borscht, herring, smoked sturgeon, grilled salmon and wild mushrooms — as professional servers tend to large tables, with many celebrating birthdays and anniversaries. Live music is offered on weekends. Skovorodka means "skillet" in Russia and is a fairly apt way to describe the hearty cuisine. Recommended for the adventurous who crave a unique experience.
615 Brighton Beach Ave, Brooklyn, NY 11235
40.577758089154, -73.960902742346